Aleenta Barre: Not Just For Victoria's Secret Models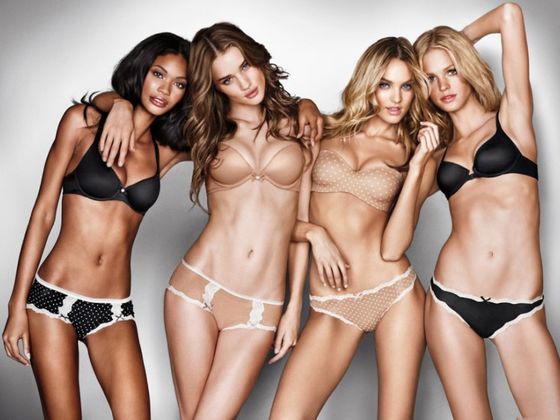 Let me preface this with the fact that I am definitely not what you would call coordinated. I'm the can-trip-over-air type, and as such excused myself from team sports as early as humanly possible during high school. I've never done ballet, and tend to get a little impatient with the pace of traditional yoga. But I'd heard about - and seen - some of the results that barre classes have delivered, from toning to muscle strength, so when Kylie of Aleenta Barre invited me to try one of their classes, I felt I needed to give it a shot. As anyone is when trying a new workout work, I walked into the studio off Adelaide's Rundle Street with a touch of trepidation - mainly that I would manage to expose myself as having the balance of a baby giraffe. But as their bio tells us, it "Aleenta Barre is not about dancing and coordination". Okay good.
I chose to try Barre Burn; it's the workout favoured by a number of Victoria's Secret models - so naturally I was going to be disappointed if I didn't finish up with the abs of Adriana Lima and grace of Jourdan Dunn. It's a big expectation, granted, but through the small door held a surprising workout.
Barre uses isometric (aka small) movements to target different muscle groups - including those that you didn't even know that you had (but will the next day). While it does incorporate many elements of dance and yoga, it's not actually quite as difficult as you'd think. Movements and sequences are easy to understand, and the instructors (known as 'Barre Tenders') are there to help you out every step of the way.
On top of that, studios are full of warm, natural light, classes accompanied by an excellent soundtrack - there is no one I want to listen to more than Zayn while I try and plié - and no one gets judgey when you accidentally move your mat too close to theirs. Overall, a wonderfully comfortable environment to exercise in.
Spoiler: I didn't emerge as Lily Aldridge or any of the Center Stage cast - devastating, I know - but I felt like I appreciated what my body could do. It was surprisingly flexible, strong and held its own over the hour. It's that type of exercise when you just feel damn good afterwards, because you've done something for yourself - and it hasn't involved heavy cardio. I highly recommend you get your barre on.
Hit the barre at one of Aleenta's studios in Rundle Street, Burnside Village and Mawson Lakes in SA, and Bourke Street and Flinders Lane in VIC, and read our interview with co-founder Kylie Roberts here.
All images courtesy of Aleenta Barre unless otherwise stated.
Words: Lucy Ahern